Moving Back Home After Living Abroad – A Survival Guide
by Stephanie Koathes Aug 12, 2019
"There's no place like home."
– Dorothy, The Wizard of Oz
There really is nowhere quite like home, but if you've ever spent a significant amount of time abroad, you'll know that coming home can be hard. Whether you've been gone for six months or a decade, it opens your eyes to a lot of things and changes your definition of home. You get used to a new culture, speed of living, new food, new people, new sights, sounds, and experiences.
While you're gone, you miss things about home, but when you come home, you miss things about your life abroad. The adjustment can be quite difficult, and we don't often discuss it.
As someone who has spent some time living abroad, I'm sharing some tips that will hopefully help you better adjust to being back home if you're struggling.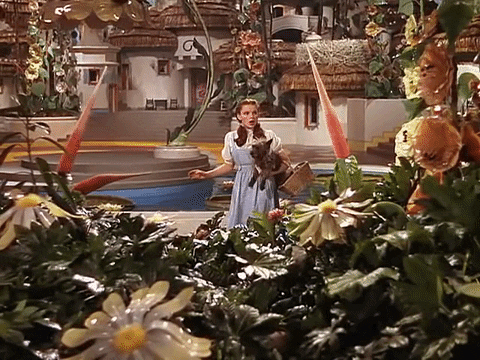 Accept that things have changed
Something you need to accept as early as possible is that you've changed. You've been exposed to a different culture, a different way of life and diverse perspectives. You are not going to be exactly the same person as when you left; you'll have different opinions and ideas. This can affect the way that you relate to people and how you see situations now that you're home. Don't try and force yourself to be the person you were before, you've grown and changed, and that's a good thing. But be aware that you might not think the same way as those around you and this can interfere with relationships.
Reconnect
Even if you made an effort to stay in contact with your family and friends while you were gone, being together in person is different. Make it a priority to spend time reconnecting with people. Be aware that it might take some time to get back to the place where you once were.
Connect with like-minded people
Your experiences living away can make you feel alienated in a way from those who don't understand what it's like. Try to connect with people who have also lived abroad, who can understand and empathise with the adjustment you're going through. It's good to have someone who knows that you're going through and with whom you can share your experiences and thoughts.
Manage your expectations
Your expectations of people and organisations might be different. Try not to spend your time or energy comparing how things were done where you were living versus at home.
Expect culture shock
Change happens quickly for people and places. The country will have changed while you were gone as well, particularly if you've been away for a long time. You might come home to find everything from new establishments and roads, to cultural changes such as new expressions and mannerisms. There are subtle changes you might not notice when you come home for vacation. Mentally prepare for a little culture shock when you return.
Find things that remind you of your adopted home
There are things that you had access to in your adopted home that you're going to miss dearly. I miss having access to lots of different cheeses and cold cuts at fairly low prices. I also really miss pâtisseries (pastry shops). Now that you're back home, it's going to be more difficult to access certain products, but chances are you can find a few things. If you can, splurge on occasion on something you used to enjoy where you were living.
Remember the things you missed
For me, I missed banana chips. I also missed not having to put on socks and boots to go outside in December. It's easy to dwell on the things that you can't do or no longer have access to now that you're home. Try instead to focus on the things now have in easy reach: your family, friends, the beach, or banana chips. You're back where you know the land, the language, the culture, and how to handle yourself, remember what you've gained by returning.
Have a plan
Try to have enough funds put away for at least a year. The economy at home is different from where you were. If you're looking for a job, be prepared mentally and financially to wait a while until an opportunity opens up.
Re-learn your country
Home has changed in the time you've been gone. Re-learn it! Explore, visit old haunts that have changed and new places that you hadn't discovered. It's easy to take home for granted. Use your return to really discover your birthplace. Check out our Ultimate Jamaican Bucket List and start crossing things off!